Who was Kumral Abdal | Real History of Kumral Abdal in Kurulus Osman
Before we Start
If you read the history of any Muslim conqueror, there will be someone from the closest friends of ALLAH to guide them, who trained these conquerors morally and spiritually at every step. Because if a warrior is not trained morally and spiritually, he will eventually become a bandit. And this is proved by many examples from history. With this example in mind, we see that Ibn Arabi was at the forefront of the spiritual training of Ertugrul. By his advice and teachings, Ertugrul showed human compassion, good manners, and justice in the areas he conquered.
Click here to Watch and Download in HD Quality, Full Episode, No Ads
In the first season of Kurulus Osman, Sheikh Edebali played a vital role for this purpose. Thanks to his step-by-step guidance, Osman Ghazi was trained. Sheikh Edebali and Osman's spiritual relation is also historically proven. Another character named Kumral Abdal has made an entry in Kurulus Osman Season 2. Today we will discuss about him.
Introcution and History
His name is noteworthy in the history of the Ottoman Empire. He is mentioned in two famous Turkish history books. One of them is "Tevarih-i Al-i Osman" written by Kemalpaşazâde. And the name of the second book is "Hest Bihist" which is written by Idris-i Bitlisi. If you want to get information about him in English, the Encyclopedia of Islam Religious Foundation of Turkey has details about him.
First, we will talk about Kumral Abdal in the book Tevarih-i Al-i Osman written by Kemalpaşazâde. Kumral Abdal was born in 1210 CE but history is silent about the city in which he was born. The name of this dervish is mentioned as Durut or Turgut and he was the disciple of Sheikh Edebali. At that time Sheikh Edebali lived in a Village called Itburnu near Eskisehir and he was busy teaching his students science and knowledge and giving peace to people. Historically, Sheikh Edebali was an important part of an organization of honest professionals which is called Ahi in Turkish and Akhi in Arabic. Skilled people associated with this organization used to take up different professions keeping in view the Islamic principles.
Kumral Abdal was present with Sheikh Edebali and he was assigned both to train students and spread religion. It is said that once Osman stayed at Sheikh Edebali's house and he had that famous dream there in which Osman saw that a great tree is growing out of its bosom, the branches of which surrounded the whole earth. And after waking up, when he told this dream to Sheikh Edebali, Kumral Abdal was also there. And Sheikh Edebali sent the interpretation of this dream to Osman through Kumral Abdal with the good news of the establishment of an empire.
And when Kumral Abdal gave Osman the glad tidings of the establishment of an Empire, he rejoiced and gave Kumral Abdal his sword and mug as a reward. According to Ottoman historian Idris-i Bitlisi, Kumral Abdal was a dervish who took an active part in the jihad against the infidels. Kumtsl Abdal lives in Yenisehir before the establishment of the Ottoman Empire. He discovered about Osman that this boy would lay the foundation of an empire in the future, and from then onwards he started taking part in wars with Osman Ghazi. Kumral Abdal was the flag bearer of Osman's army in wars. Osman Ghazi built a lodge Aro`u d Yenisehir for his dervish and donated villages and fields there. Kumral Abdal died in 1286 CE. This time is around the period of Ertugrul Ghazi's death.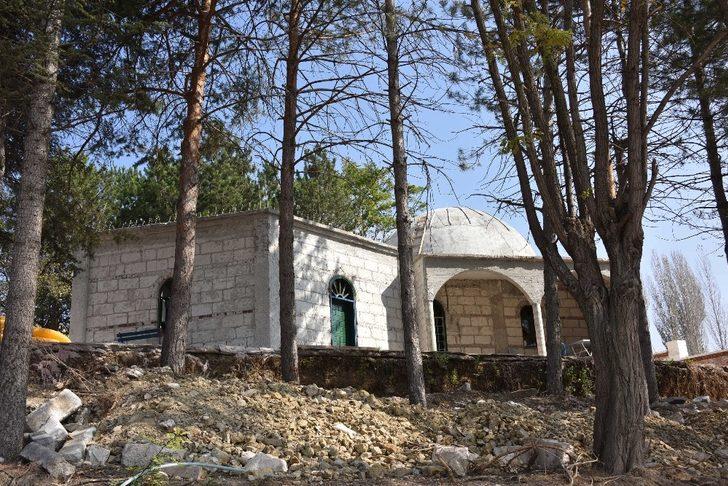 Historical Contradiction
Here is some contradiction between two historians. If we accept the year of Kumral Abdal's death as 1286, then he had died before Osman became the Sultan of the Ottoman Empire. And according to them, Kumral Abdal lived in two different places. Another Ottoman historian Ahmed Dede Muneccimbasi who was born in 1631 CE, mentions the history written by Idris-i Bitlisi in his history book. Muneccimbasi also added that Khizir A.S gave Kumral Abdal the divine message of the emergence of an everlasting Ottoman State. And Kumral Abdal conveyed this good news to Osman Ghazi. Kumral Abdal's tomb is in Bozuyuk / Bilecik in Yediler District on the Bursa-Eskisehir Road. Kumral Abdal was a sufi and saint as well as a great sage. But even in this condition, his words were full of knowledge and cognition. Sometimes, he would say things that people did not understand but were full of knowledge and wisdom. Many places in Turkey are named after him. Kumral Abdal was a legendary personality and he is very important in the history of the Ottoman Empire.
Recommended:
Watch Kurulus Osman Season 1 and 2 with English & Urdu Subtitles
Watch Uyanis Buyuk Selcuklu with English & Urdu Subtiles